Newborn Baby Mohini
Newborn Baby Mohini
Used to wrap my hands around his little finger
Turns out he was wrapped around mine
He said "You can be anything you want to in this great big world"
But I'm always gonna be daddy's little girl
The Shires


On June 6th, 2017 at 6:30 am, Mohini Yu Mullick made her debut at 8lbs and 9 ounces. Named for a Hindu Goddess and her middle name for her Korean grandmother, she starts her life surrounded by lots of love and a rich heritage from both her father's Indian background and her mother's Korean one.

Mohini's delivery was a long one and mom Erin credits new father Jay with being the one to help her make it through the intense all natural delivery.

Mohini is Jay's first child and by the look of total adoration he has whenever she is near I am sure she will always be daddy's little girl!

Mohini will definitely have the best of both worlds as the baby of the family and the only girl, but she will also have the benefit of two older brothers to help her along life's path.

From rowing to hockey, her big brothers will have lots to teach her!



Congratulations to Jay and Erin, and to big brothers Ronnie and Nicky!

And welcome to the world Baby Mohini!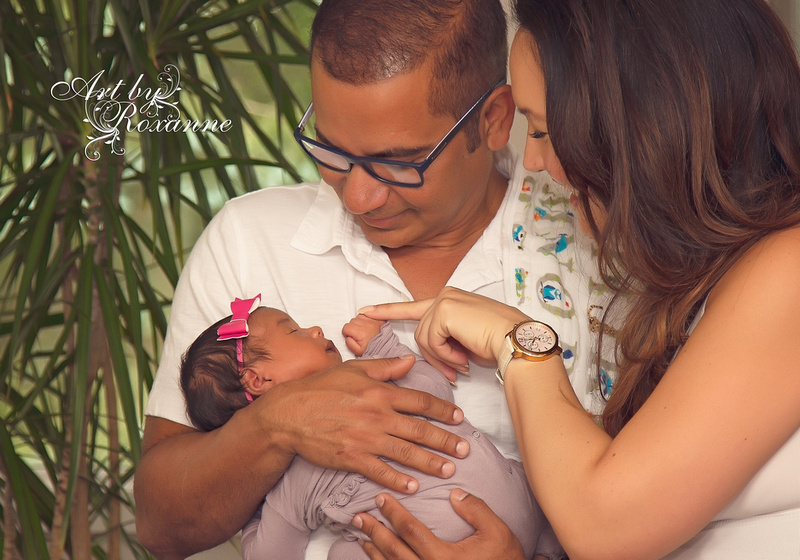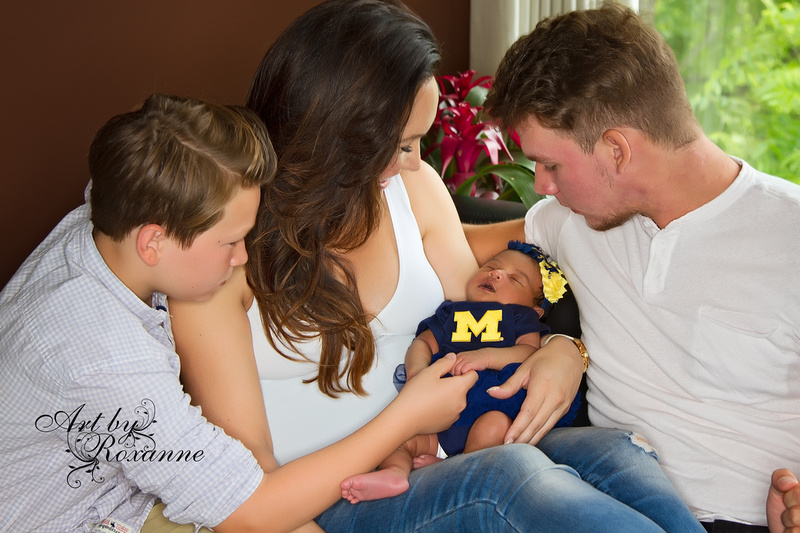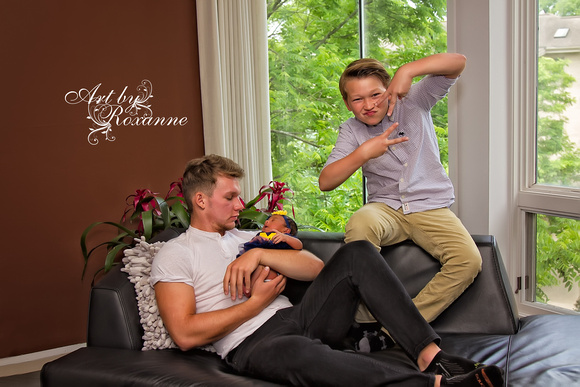 Keywords:
ann arbor
,
baby
,
brothers
,
daughter
,
family
,
infant
,
lifestyle
,
location
,
michigan
,
newborn
,
photographer
,
portrait
,
portraiture
,
siblings
---
Absolutley beautiful baby girl and pictures!
Congratulations to mom,dad and brothers :-)
I love this!!! Congratulations!!! This is beautiful and so is the whole family.
No comments posted.
Loading...
---
Archive
January February March April May June July August September October November December
© Art by Roxanne Photography