I'm sure all photographers have their favorite locale, their go to spot. I am no exception. And while I am always up for a new adventure there is something comforting in the familiar; the tried and true.




For Senior Portraits you can't get much better than Barton Dam Park in Ann Arbor, Michigan. Where else can you find: a country dirt road, wooden rail fence, graffiti wall, a bridge, an urban walkway over a dam, a pier, wooden steps, a brick wall with ivy, tall grass field ...and more?!

A lot of my Seniors agree with me, and when given options, many of them choose Barton Dam.



So when it was time for my latest Senior session, my clients Lauryn and Isaac also opted for Barton Dam and it's multitude of awesome settings.
And I am glad they did, especially since Isaac led me to a new spot I had never seen before. Thank goodness he went exploring on his bike while I was photographing Lauryn! Thanks to him I found this awesome tall grass field. He looks great in it, doesn't he?



Both Lauryn and Isaac eased into their session smoothly and I really enjoyed photographing them. They were laid back and fun, and they even allowed me to take photos of them together, which can be difficult when it comes to teen siblings haha!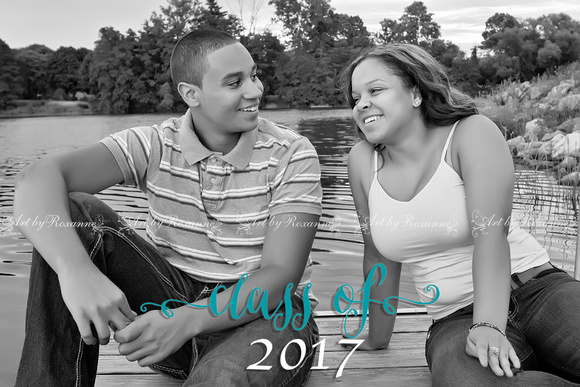 Isaac and Lauryn are both pretty prepared for what comes next after high school. Both are currently enrolled in college classes for their Senior year, along with their high school classes, to help take them to the next step in their academic life.
Lauryn plans on studying to be an EMT which she will then follow up with Nursing School. And Isaac plans to go into Auto Mechanics (although he told me he thought photography was interesting as well!).
Both are involved in sports, Lauryn in basketball and Isaac in football. Isaac also plays the saxophone, super cool!
All in all, they both seemed extremely well rounded, with their eyes firmly on their futures.


Congratulations to you both, Lauryn and Isaac, I know you will have a great Senior year! And I really enjoyed getting to know the both of you during our time together, especially during our talk on the pier :)
Much love and best wishes--Nancy Roxanne.

---
Those eyes..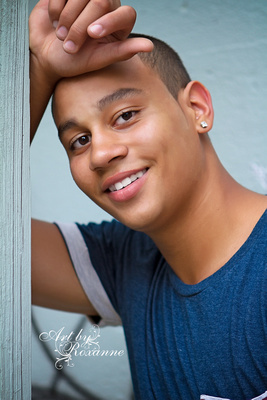 What a sweetheart!