The days are long but the years are short...



My latest session with the Whiting family was a lifestyle session in their beautiful new home in Milford Michigan. In the stage of final touches, it was a definitely a gorgeous setting for an indoor shoot.

According to Wikipedia, lifestyle photography is "a style of portrait / people photography which aims to capture and document real-life events, situations, or milestones in an artistic manner and the art of the everyday."
I am truly starting to love lifestyle photography more and more. And while my passion has been outdoor location sessions, there is definitely something to be said for capturing the beauty of a 'day in the life' of a family in their own environment.



Always one of my favorite families, I have been photographing the Whitings since 2 year old Ashton was just an adorable little baby bump in Kiersten's slim frame.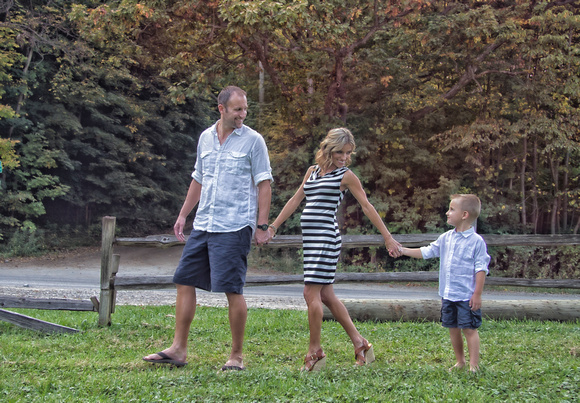 Fast forward to the last time I photographed the family and it was around this time last year. Ashton was a sweet 16 month old, still very much a baby.

This year I found a little boy, just as sweet and adorable but definitely in the throes of what is commonly referred to as the 'terrible twos' lol!
When he is not mimicking and idolizing big brother Paul, age 7, he is antagonizing him. Of course, Paul, as a typical older brother, antagonizes right back! Such is life with multiple children--you may have 2 minutes of peace followed by 500 minutes of crazy. ;)
The days are long, but the years are short :)


When I first arrived at Paul and Kiersten's new home Ashton was just waking from his nap. So the session began with my documenting the ever so fun task of trying to dress a squirming 2 year old. There should be some type of parenting award for this, just saying!




From there we had our ups and downs, from little Paul wanting to be anywhere but taking photos, to Ashton wanting to run, and throw, and eat, and cry, and yell, and be two years old :D


And yet a couple of days later, when I sat down to go through the images and flag my faves for this blog post, I had an incredibly hard time eliminating photos, I wanted to post so many!


Real life, with it's good and bad moments, is truly a beautiful thing.
(Of course, throw in a gorgeous home filled with natural light and a family that looks like they stepped off the pages of a magazine, doesn't hurt either) ;)

Thank you to Paul and Kiersten for always welcoming me into your home, and lives, and allowing me to witness both the joyous and the not so joyous moments.
You are definitely a photographer's dream :)
"If John Lennon was right that life is what happens when you're making other plans, parenthood is what happens when everything is flipped over and spilling everywhere and you can't find a towel or a sponge or your 'inside' voice." ― Kelly Corrigan,