"Men are what their mother made them."
Of course there are exceptions to every rule but in most cases, when you see a good man, somewhere behind him is a mother who raised him to be that way.
Today's Senior, Hana Koilpillai, would like to dedicate her Senior session to her grandmother and to the wonderful son her grandmother raised, Hana's father.
Hana had not initially planned on wearing a sari for her session. But according to her mother Kim, the night before the photo shoot Hana came across some of her grandmother's jewelry and was overcome with emotion and memories. And though she normally does not elect to dress in the Indian style that is representative of her rich heritage from her paternal side, Hana decided to incorporate the beautiful sari that her grandmother had given to Hana's mother.
In preparing this blog I contacted Hana and her mother to make sure it was okay to include the images with the beautifully vibrant gown. I had been told that Hana wanted to surprise her father, who had no idea she would be wearing the dress.
In response Hana sent me this message and ask that I include it so that everyone would know that these images are in memory of her dear grandmother..
"I had some pictures taken in the sari, which my dad's mom dressed my mom in for her wedding rehearsal dinner, to honor my beautiful grandmother, my Paaty. I'm so thankful for my Paaty raising her son to be the man that he is, because he's an amazing father. I wanted to surprise my dad with this and let him know how much I wish with my entire heart that she could be here to share my senior year with us."
Hana Koilpillai
Reading Hana's sweet words of love for her grandmother and father made me teary eyed! She is definitely a beautiful girl inside and out.
I am sure her father will love and cherish these special images from his only daughter.
And I know that Hana's Paaty must be looking down with a smile in her heart for her sweet and lovely granddaughter as Hana embarks on her final year in the Northville school system.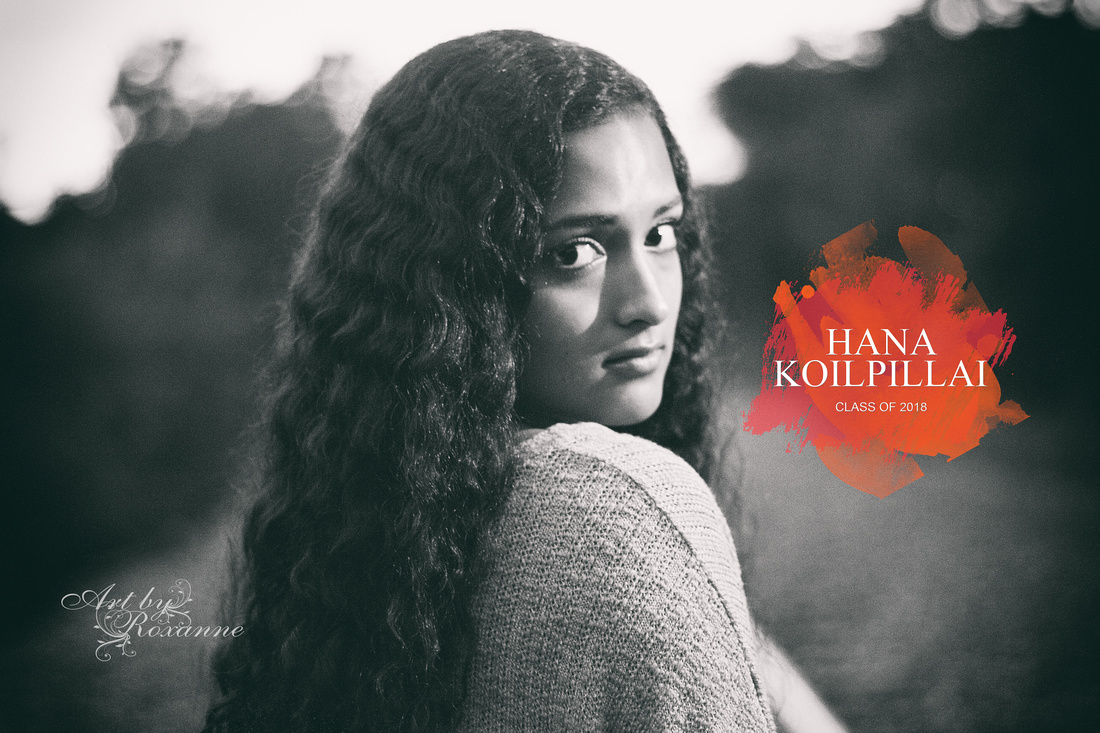 Attending Northville schools since Kindergarten, Hana is a third year varsity Lacrosse player for Northville High School. She keeps busy during the summers by working as a day camp children's counselor for Springhill Camps.
"I love having my summer centered on Jesus and kids and seeing God work in my life and through me to help kids grow in their relationships with Him"
Next up for Hana is college in Florida to study Marine Biology.

Between her family, and her faith, and her beauty in strength and character, Hana surely has nothing but good things on her horizon as she moves towards the next step in her life's journey.
And no matter where her path may take her, or how far from home she may roam, I leave her with this quote to light her way and bring her comfort.
'A life that touches others, goes on forever.'
Best wishes Hana!