Champions rarely talk. They just perform and the world around them talks.

That quote basically sums up my meeting I had with this quiet young man at sunrise one morning. We exchanged introductions and a handshake, I told him what I wanted to start with, and then he set about getting his boat and things ready with a silent calm assurance. And he basically remained extremely quiet for the rest of our 2 hour session as I chitter chattered away.

Little did I know at the time,




but Ronnie Cantrell.. is a champion.

Ronnie has been rowing for Skyline High since his Freshman Year in high school. Now, as a Senior, he is the Captain of the team.
In his Sophomore year he won Regional Championships in the Junior Double and in his Junior year he won the Varsity Double.
Ronnie was also the first male at Skyline High to win a Regional Championship in the Varsity Single, which he accomplished his Junior year.
Setting yet another record, Ronnie was the first in his club team to make finals for the prestigious Royal Canadian Henley Regatta. The race is one of the biggest and fastest races in the world for a high-schooler. Not only did Ronnie make the finals, he came in 4th place in the U17 Single!
Then last year this young man took 4th at the Canadian Nationals in the Men's Varsity Double and he did it as a Junior racing against 19 year-olds.
Did I mention he also rows for Washtenaw Rowing Center, and that he rowed for the Junior National Team this past summer?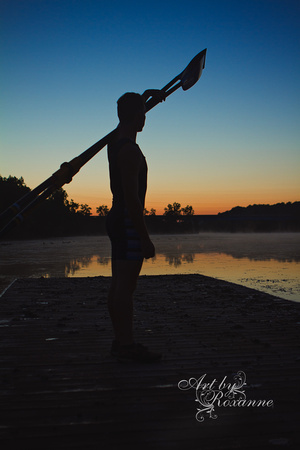 When I learned all this, days after our photo session, I told him I felt
like I should have at least bowed or something before leaving his presence--I was only half joking lol!

In all seriousness, what a list of wonderful achievements to have accomplished so early in his life. While some of us struggle with getting our teenage sons to get off video games and take out the garbage this young man is out there rocking the world around him.

Congratulations to you Ronnie for being head and shoulders above a vast majority of us out there, that simply settle for being average. What an inspiration you are. I know you have a lot of choices on the table for college but no matter where you decide to go after high school, and even later in life, I am quite sure you will continue to be the champion you are today.
It was a very real pleasure to meet you Ronnie, and I wish you all the success in the world, as you obviously deserve it and strive so diligently for it.
May your Senior year be filled with one bright spot after another; I have a feeling it will be :)

Lastly, as a mother myself, I would be amiss if I did not say congrats as well to Ronnie's mother, Erin Cantrell.

Good job mom, good job.