Rain Rain Go Away.

On an otherwise, almost mild, late October day, I had the pleasure of meeting this photogenic family, the Yonan's.
Meeting them and photographing them was the easy part.
Finding a place to do so? Not so easy.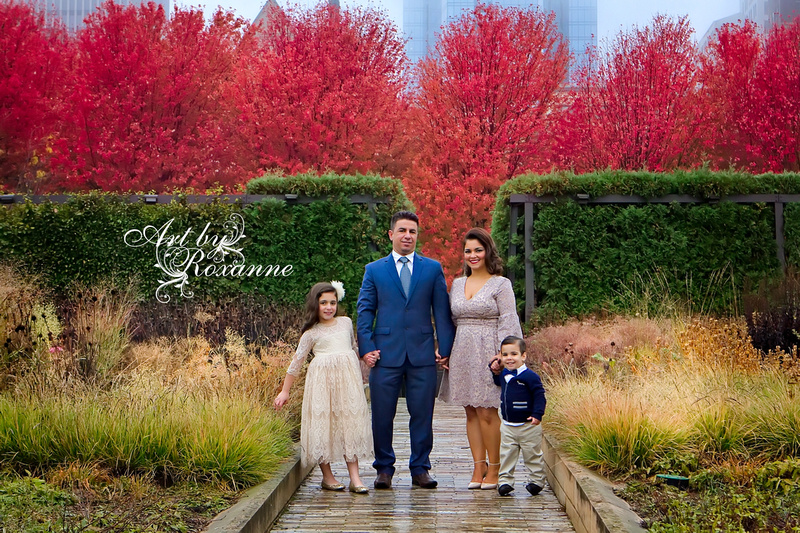 As with all my clients, location is determined well in advance of the session. It is very much a custom location based on the client's vision, with me giving input as to places I feel might work.

Plan A
In the case of the Yonan family, mom Regina decided on the Osaka Garden in Chicago. I was super excited about the spot since I had never photographed there before.
But then the rains came.
Plans had to be changed on a dime or we would have to reschedule.

Plan B
So we decided on the atrium at Harold Washington Library.
Only when I got there early to scout the new location I found the top floor was off limits due to a wedding.

Plan C
How about the Chicago Institute of Art?
I raced over on foot to the museum while the Yonan's were en route.
Arriving there I found long lines, high entrance fees and worse of all-- no inside flash was allowed. Sort of rough when you have a dark rainy day dimming the light in an interior location.

Plan D
I exited the Art Institute quickly and jumped into the Yonan's vehicle, just as they were pulling up.
What to do now??

Thinking fast I realized we were right around the corner from one of my favorite shooting spots. Lurie Garden.

The rain had considerably ebbed. So we decided to go for it.


Once we arrived the rain miraculously stopped. The city skyline was covered in fog but the beautiful fall colors were definitely on display and now was our chance to take advantage of the awesome backdrop.

And so Plan D it was!!

Thank you to the Yonan family for being up for the adventure that our session date turned in to!


At the end we got beautiful photos which made for our very happy ending, and that is truly all that matters :)

Much love to the beautiful Yonan family. I hope to see them again and again.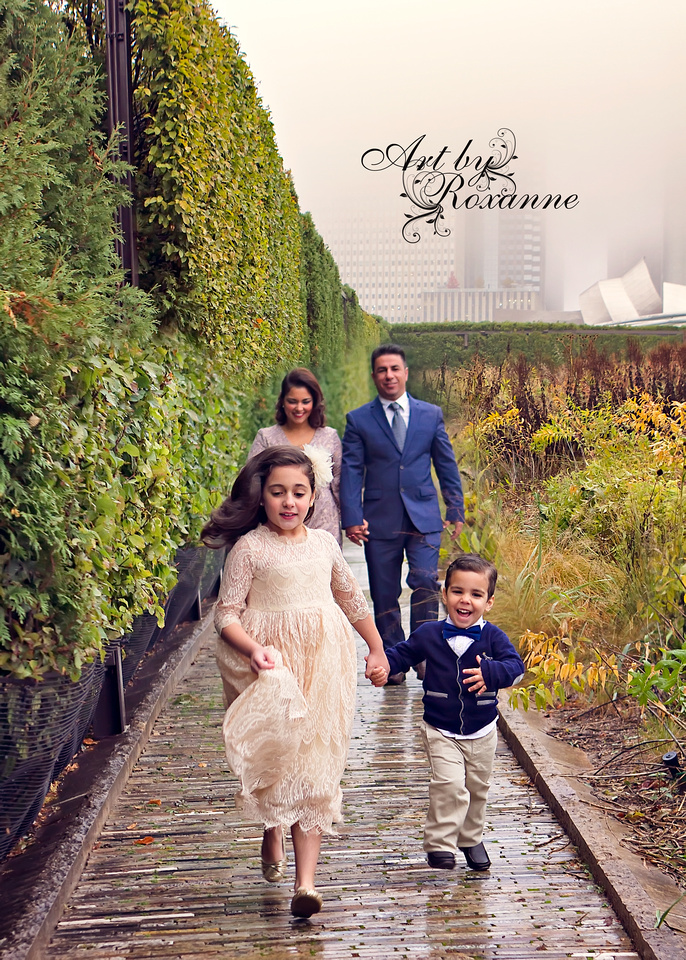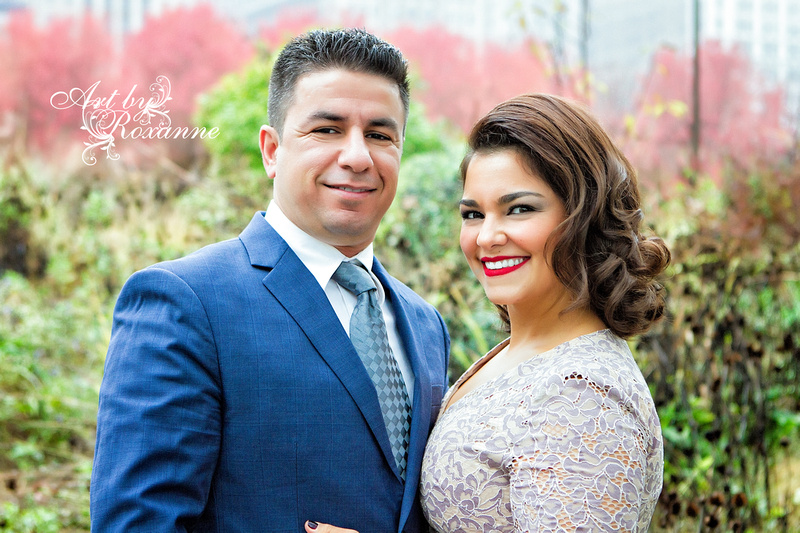 Nine year old Lyda was a picture perfect little model from moment one!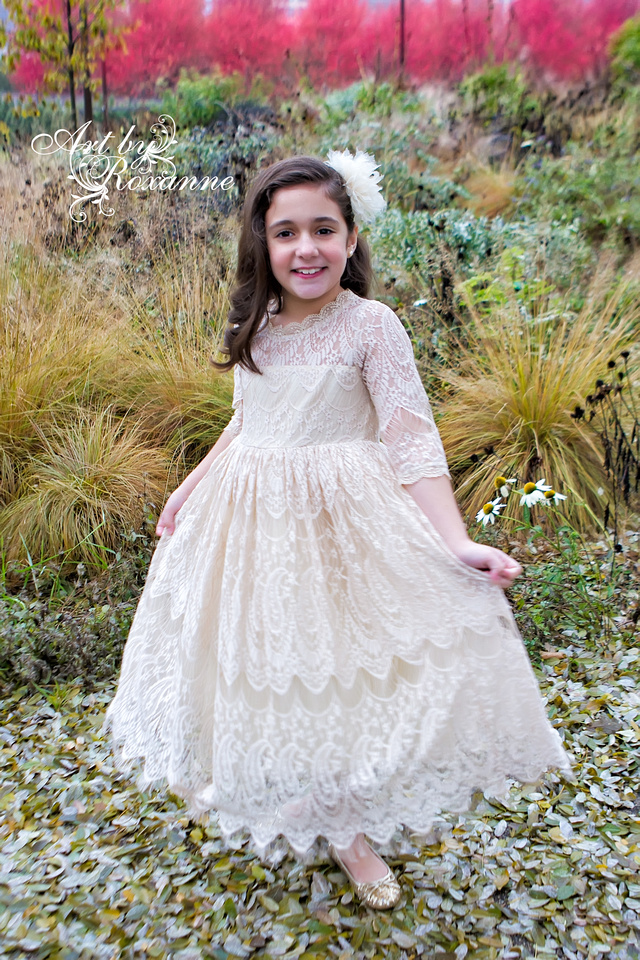 And though it took 3 year old Luca a minute to warm up to me, he didn't waste anytime once he was ready to go. His true personality came shining through again and again.